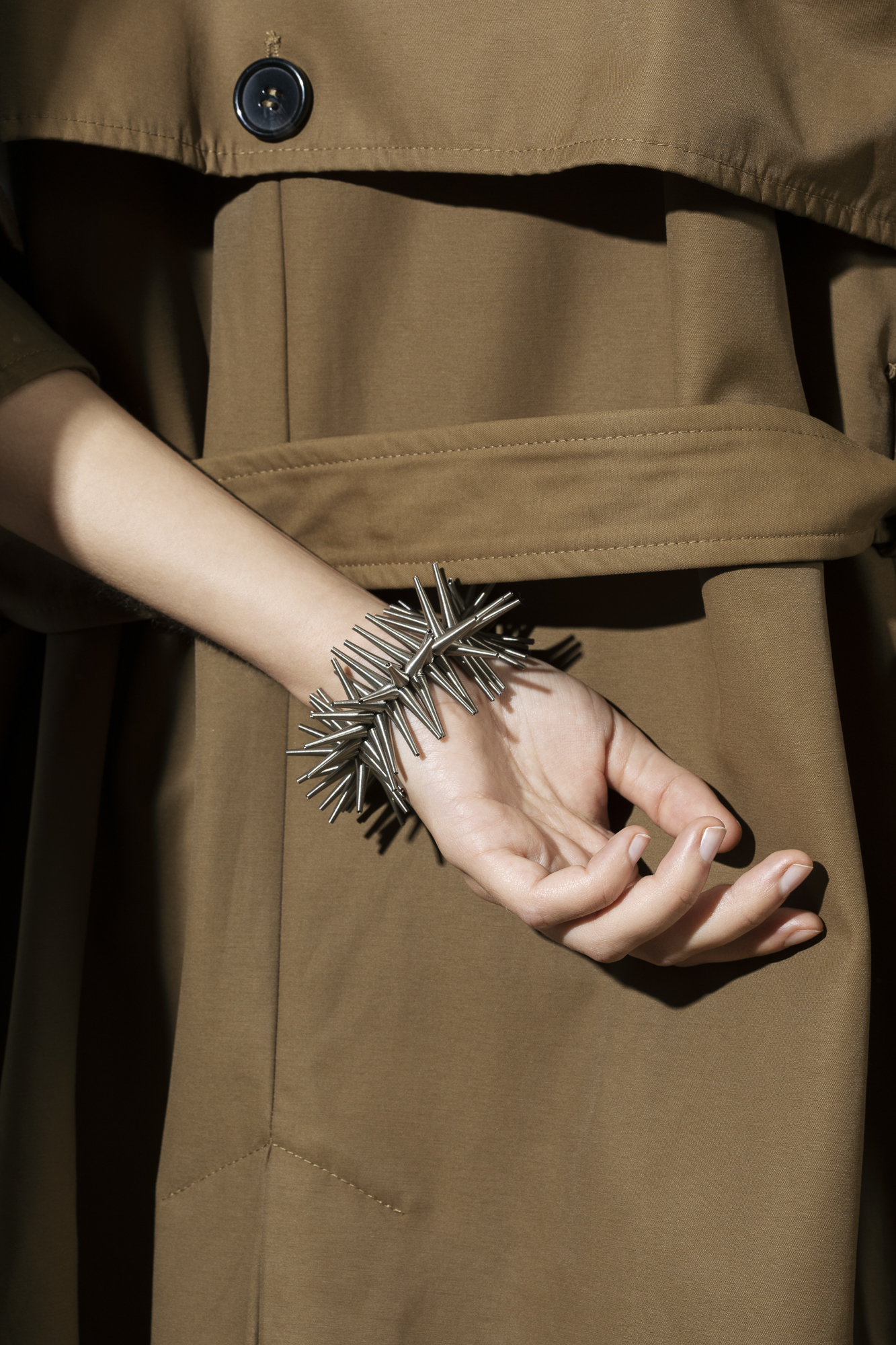 La Mollla brand stems from pure love for art, craftsmanship and Made in Italy.
La Mollla brand is attention to materials, extreme care in manufacturing, love for all the people who buy stainless steel jewelry and wear it daily.
Simple stainless steel springs lay at the heart of our brand. These springs are only seeminlgly simple, though.
'Simple' does not mean plain and ordinary. 'Simple' reflects the vision of creating handmade jewelry able to match everyone's style and make people shine.
La Mollla is also love for research and Italian design.
It is love for the union between industry and craftmanship, which is expressed through drawing, art, and design.
La Mollla brand is founded on respect for all people – it is gender-free, it has no boundaries.
Respect for every person who identifies with our jewelry.
Respect for our artistic activity, for the people working with us and for ourselves.
Respect for materials – research and design are used to select and mould the components, as well as to give them new life. Respect also translates into sustainability, reduced consumption and reduced waste of raw materials.
Where possible, we reuse components that would otherwise be disposed of, such as the oil scraper spring in Bracelet 97.
La Mollla jewelry is timeless fashion – bracelets, earrings and necklaces will last over time, thus being the expression of timeless beauty.
La Mollla jewelry represents elegance that never goes out of style.
"To us, sustainability means respect for the environment, reuse of components, and the creation of jewelry that can be passed from generation to generation, since it will still be fashionable even in a hundred years.

We do not follow the hectic pace of fashion and consumerism, nor create bite-sized, little value objects for every seasonal collection – on the contrary, our mission is to create valuable pieces of jewelry that, when taken out of mom's jewelry box, will look as if they had just been bought. "
La Mollla is jewelry made with love, designed to last and stay beautiful over time.
In other words, la Mollla means affordable – yet eternal – beauty for everyone.Here is the story of La Mollla, the longest-running brand of Italian handcrafted jewelry, with a flair of Parisian style:
1987: the creation of Italia bracelet, inspired by the industrial springs found in the Italian factory where Tiziana Redavid used to play as a little girl.
1995: Tiziana goes to Paris on the Erasmus study program. There she works on her degree thesis and starts working at Jean Nouvel's, a well-known French architect and designer.
1996/1997: Tiziana Redavid, following Nouvel's advice, starts manufacturing and selling her own Bracelet 97.
1997: Tiziana meets Issey Miyake, a Japanese stylist and fashion designer. Following his advice, and thanks to the expertise of the renowned communication agency Eolienne, Bracelet 97 is launched on the international market.
For the first time ever, Issey Miyake agreed to sell in his stores a product by another designer, namely Bracelet 97 by Tiziana Redavid. Shortly after that, Bracelet 97, which had by then received international praise, was presented at the first Colette concept store in Paris.
1997: Tiziana started her collaboration with the Eolienne company. As an artist and designer, she was in charge of designing jewelry, while the agency carried out the commercial campaign. Jewelry started to be sold across the world and this has continued to the present day
2010: the first La Mollla design company was founded in Paris. Its mission is to create and sell La Mollla jewelry and design items across Europe and on the international market.
2016: Tiziana moved to Turin.
The headquarters of her company remained in Paris.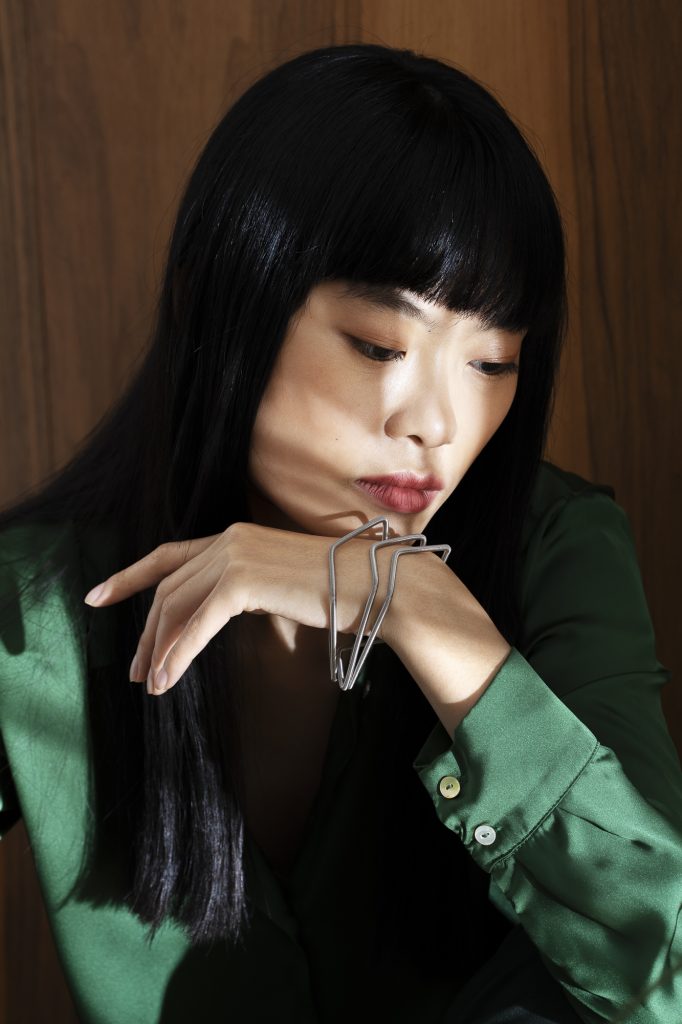 Between 1995 and 2016 Tiziana worked in Turin and Paris, thus creating a virtual corridor between those two cities as well as between art and design. Actually, she has been one of the very first Italian designers to work amidst art and industrial design.