All the components of la mollla®'s jewelry are designed in-house. We select suitable micro springs in stainless stess and assemble them in Paris.
Our jewelry is a refined and balanced combination of French and Italian design as well as Made in Italy components, skilfully assembled in our workshops in Turin and Paris. la mollla® is the only European brand fully representing the union between Italy and France.
Unlike most brands, for which it is virtually impossible nowadays to manufacture any design object without using components imported by extra-European countries, La Mollla keeps its production 100% European, thus succeeding where many have failed.
At La Mollla we know how to combine the Italian industrial savoir-faire with the extraordinary mastery of the 'Bel Paese', that are greatly expressed by our jewelry designed and manufactured between Paris and Turin.
We offer combined Italo-French design and style together with Made in Italy of the utmost quality.
The springs we use are manufactured and assembled in Italy, either by us or by our partners. One of our values is in fact to support the well-being of the people who work with us.
Our products originate from the full reuse of industrial components, which become jewelry thanks to the artistic vision of Tiziana Redavid.
Stainless steel springs have essential characteristics that perfectly meet our production philosophy.
They represent lightness and solidity, innovation and simplicity, solidity and elasticity, brilliance and silkiness, unconventionality and sustainability, hardness and softness.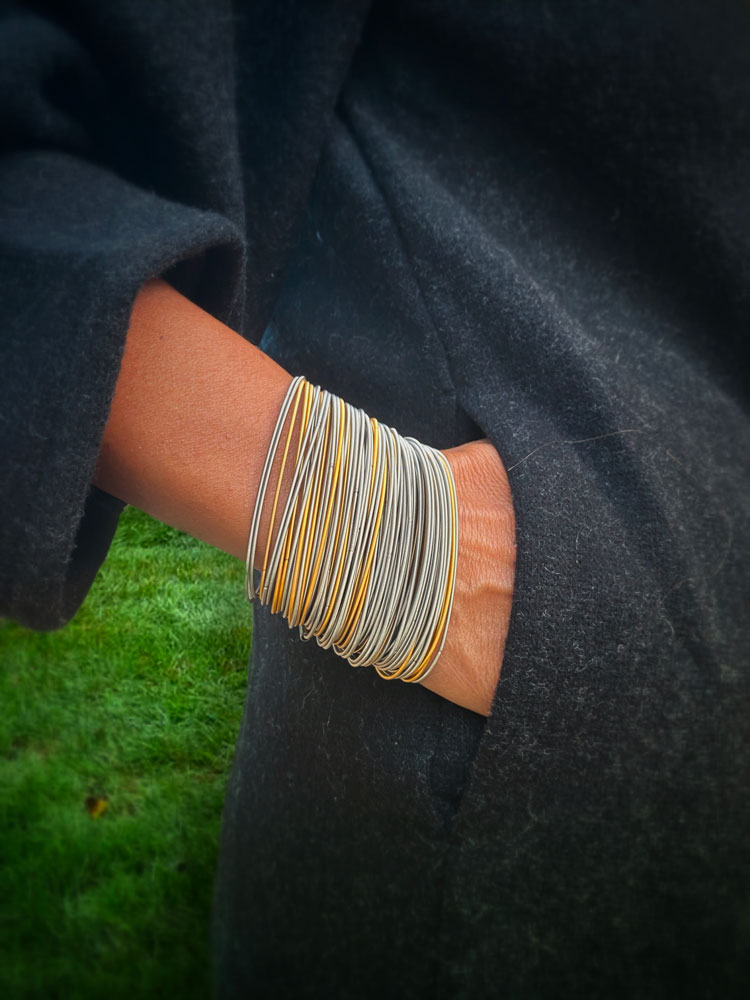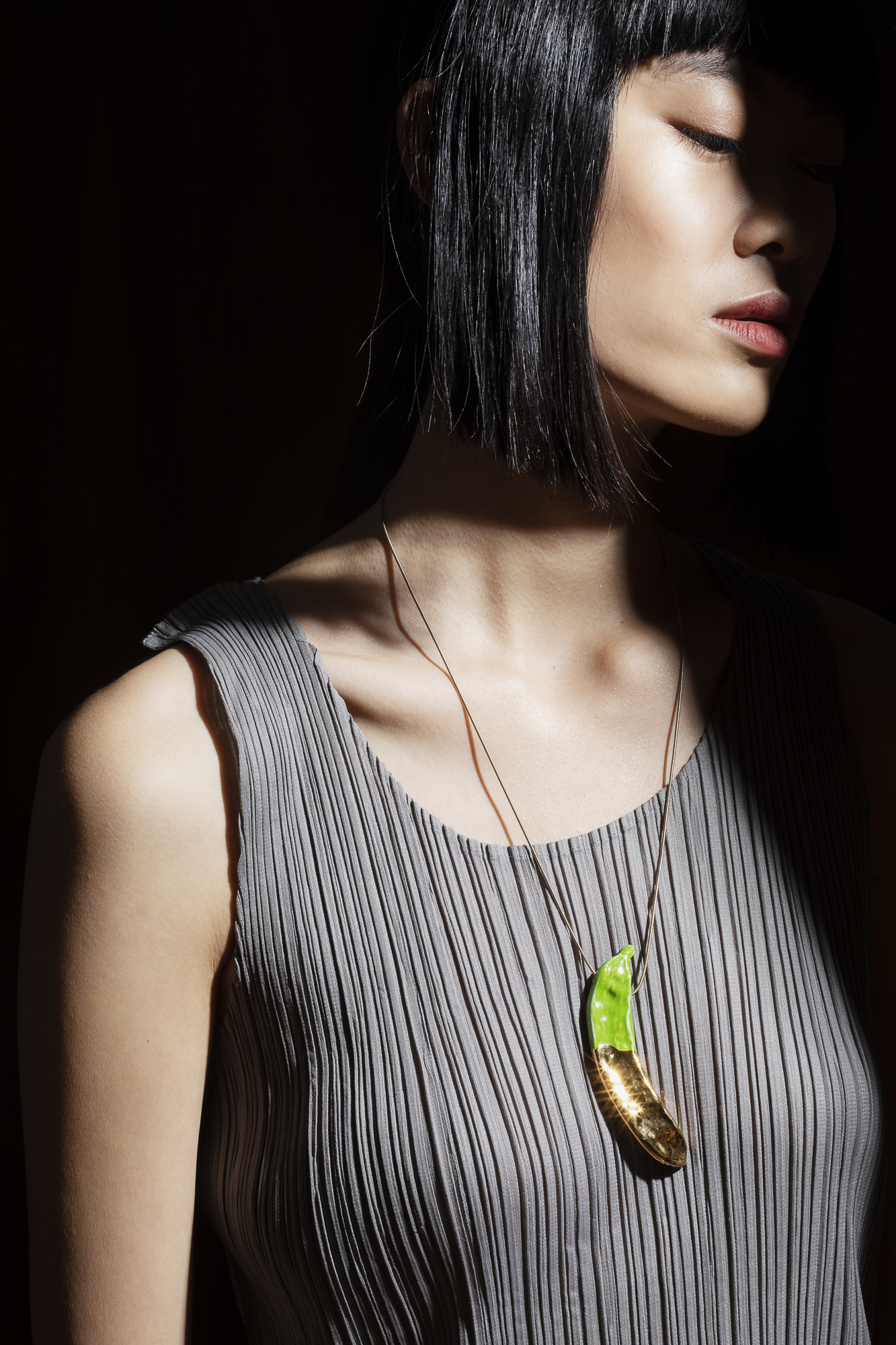 The inspiration behind our jewellery.
La Mollla's stainless steel jewelry originated from the artistic vision of Tiziana Redavid – designer, painter, architect and creative director of the brand.
Jewelry stems from Tiziana's intuition, more precisely from her love for factories and that small industrial world that she would observe as a child in Turin.
Thanks to Tiziana's design, stainless steel – namely a material with excellent mechanical strength and corrosion resistance – becomes ductile. It becomes a wire that can be coiled so as to become a spring or, better, a micro spring.
The inspiration for each and every piece of jewelry is life itself, the journeys of our body and mind.
The inspiration comes from what Tiziana sees around the world as well as what she sees inside herself.
It's her experience of life. Pain and happiness. Sun and light, but also fog and shadows.
The inspiration is what she eats, what she drinks. What she feels.
Her inspiration comes from the ability to shape industrial components in order to make artworks and fine jewelry out of them.
La Mollla Paris: Made in Italy Women's Jewelry Designed in France.
We Combine French Design and Italian Craftsmanship.
Our jewelry is made out of certified stainless steel springs assembled in Italy.