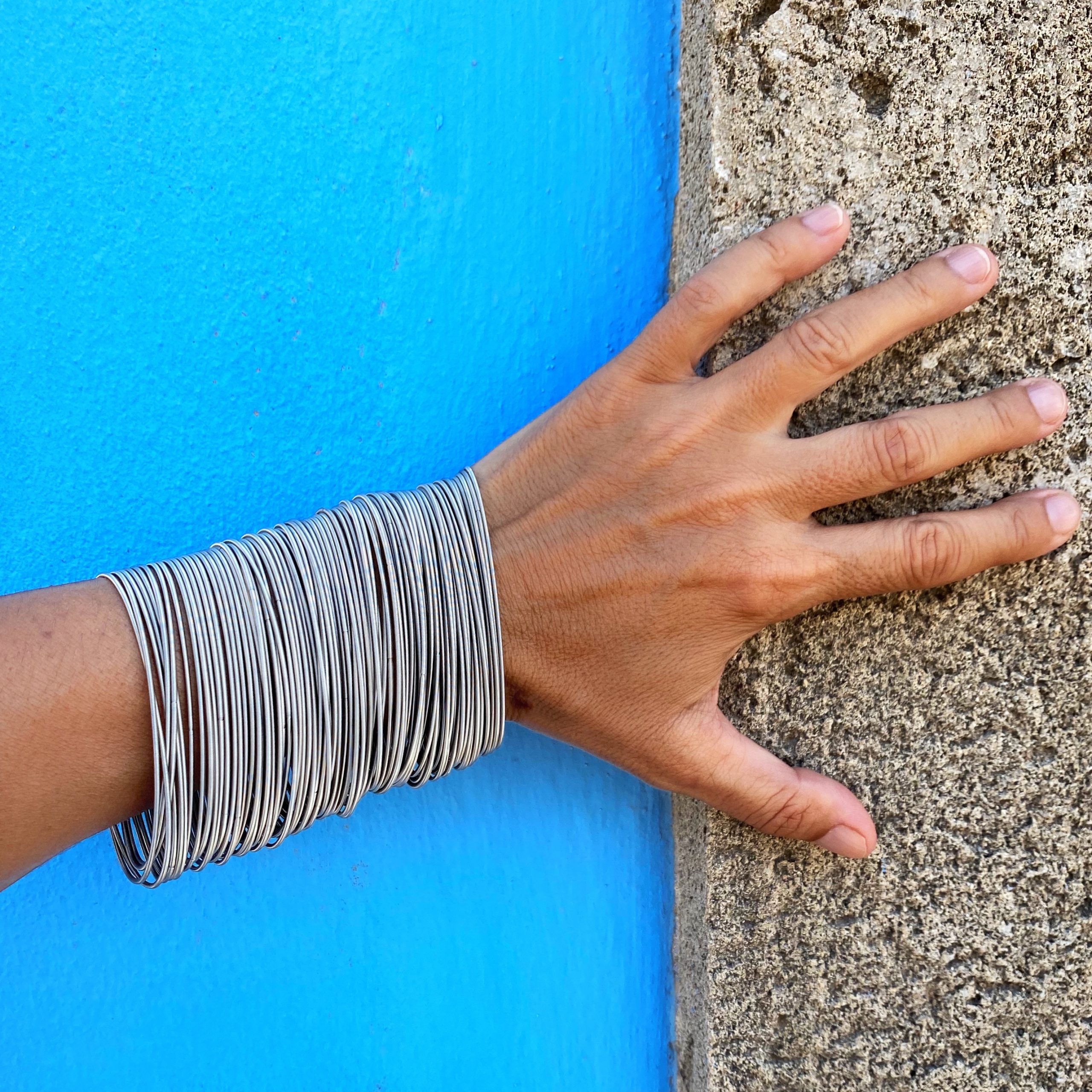 LA MOLLLA
February 1987, Tiziana Redavid, an architecture student in Turin, visits the factory of a friend, an industrial springs manufacturer. Springs are scattered all over the floor, the young Italian picks up a few dozen, puts them on her wrist, and with her imagination, these simple springs soon find an artistic intent.
Tiziana is stricken by the analogy with African ornaments and even more for the aptitude of this industrial material to evolve into jewelry.
Molla means spring in Italian. Using this name, Tiziana has registered the mark la mollla© with three l's that evoke graphically the spring movement. Each bracelet is composed of 97 stainless steel springs, a reference to the year of their launch on the market.
The delicacy of their texture evokes silk and their lightness contrasts amazingly with their quantity.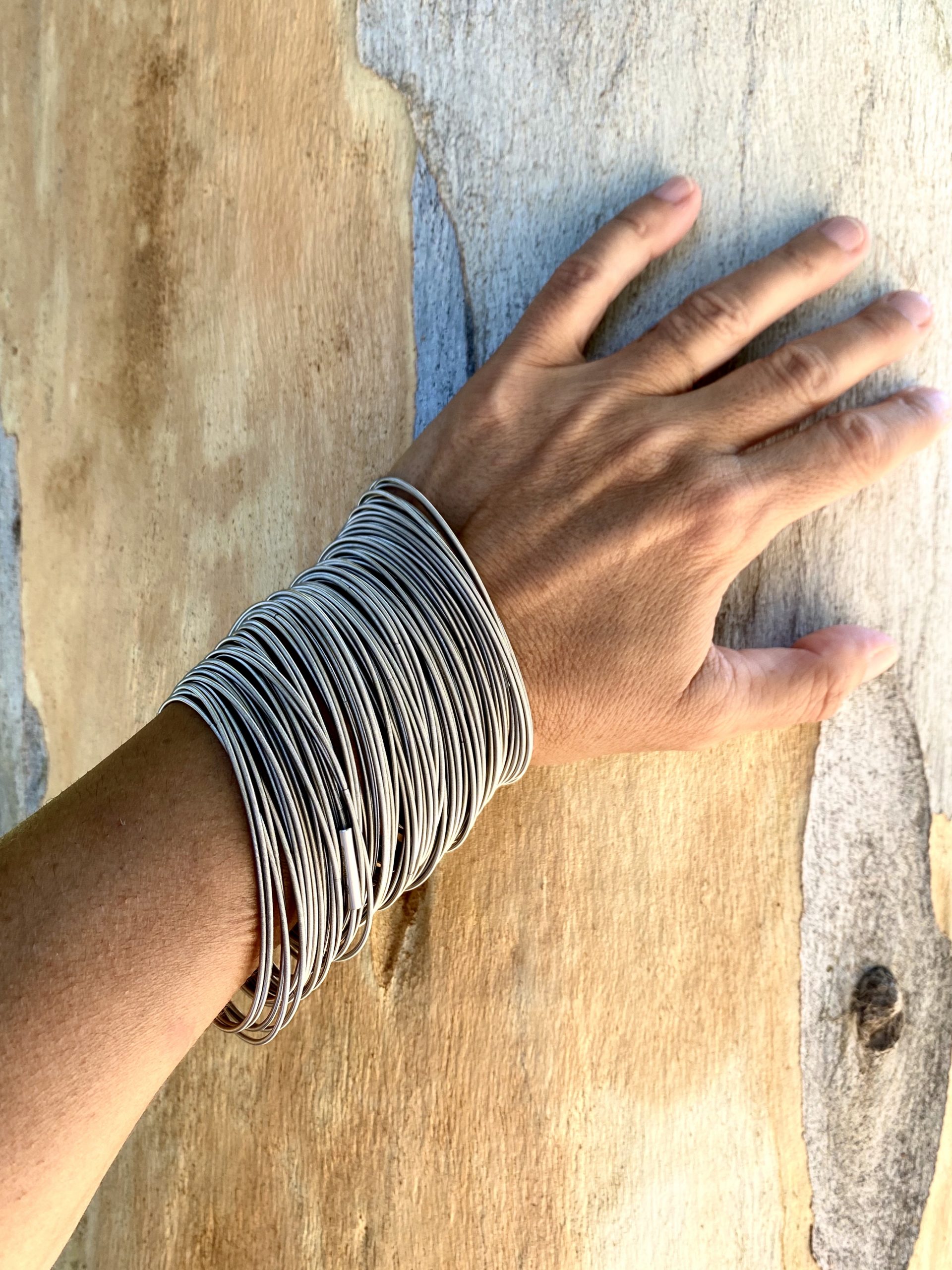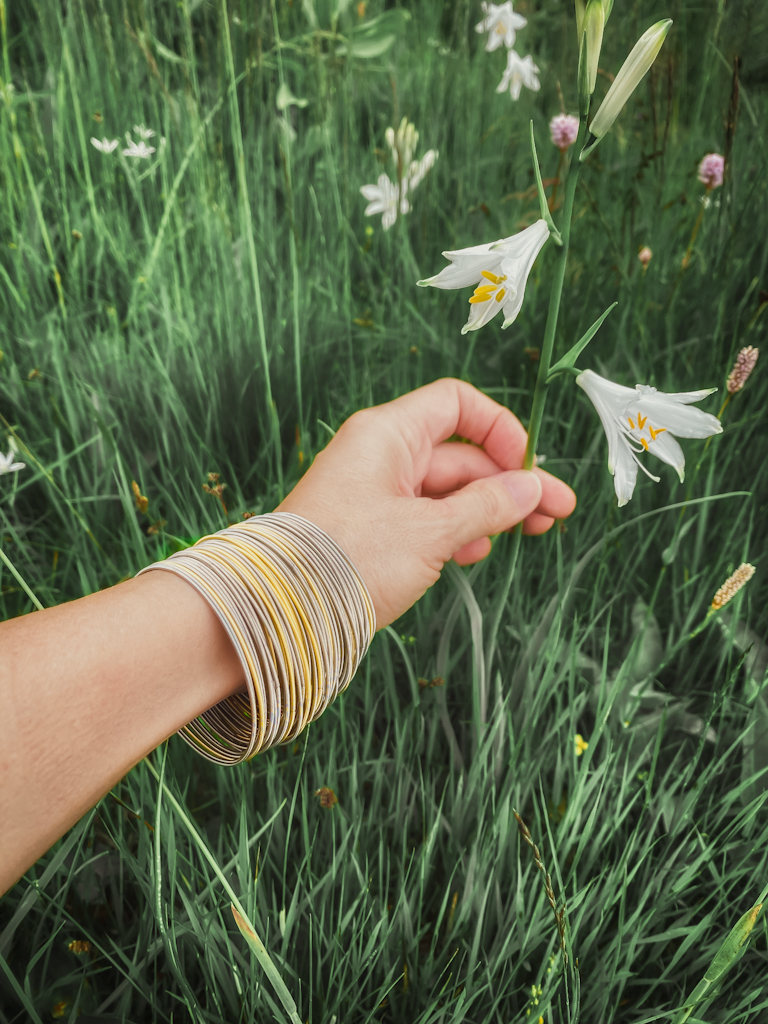 The bracelet will be launched in Paris, and distributed following a selective commercial strategy. It becomes a fashion phenomenon, found in London, New York, Tokyo, Los Angeles and Moscow. Press worldwide calls the la mollla© bracelet the « jewelry of the end of the century », but this worldwide success attracts the attention of copiers, who did not hesitate to take advantage of the success.
Since then, Tiziana confirms her creative talent by proposing every year new collections where force, creativity, elegance and aesthetics are harmoniousely combined. The artist can please us with magnetic jewels in brightly colored resin, or she can astonish us with simple architectural lines but she will always ravish us by proposing an atypical ornament.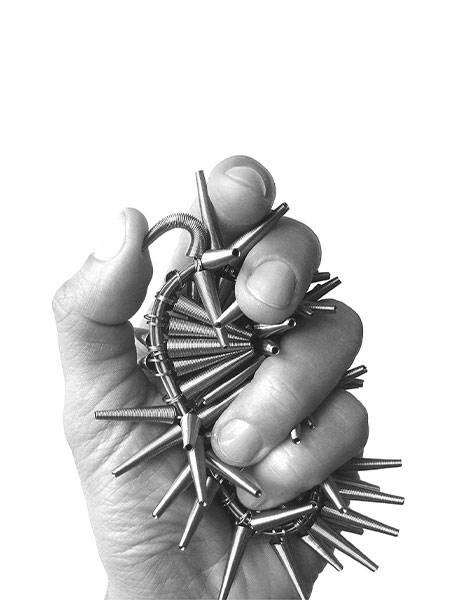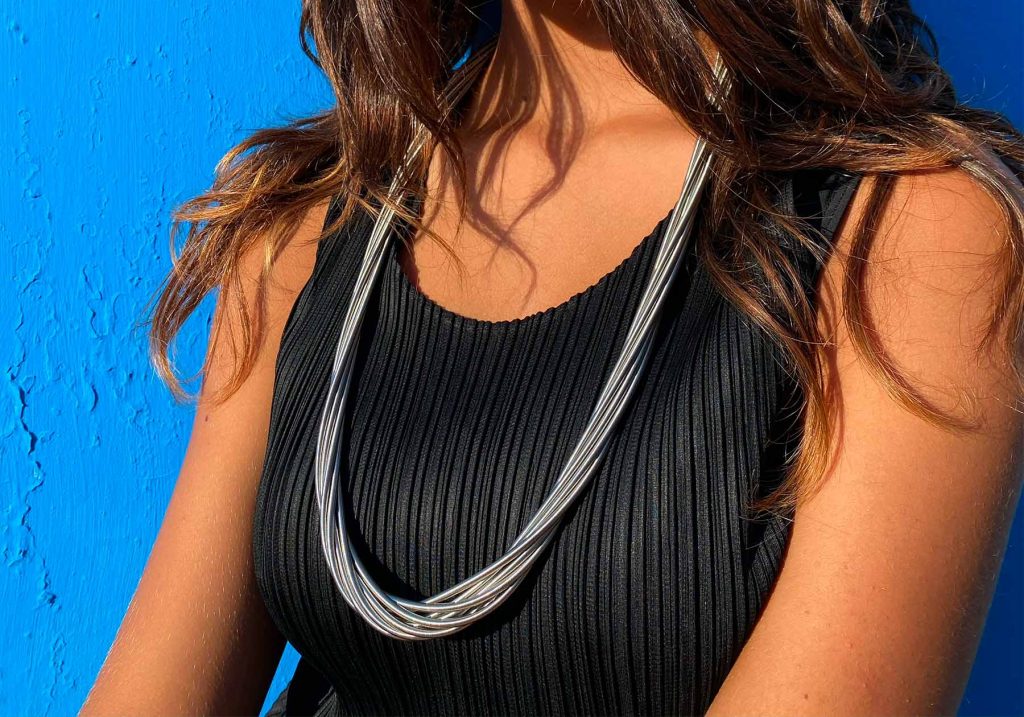 Tiziana continues to launch new collections for la mollla while solidifying her international reputation as a visionary architect, industrial designer, artist and creative director. To learn more about her other professional services, visit Tiziana Redavid Ateliers. www.tizianaredavid.com
A little history of the brand with Tiziana
Jean Nouvel about Tiziana Redavid work….
The project as metaphor… other works about TR
SOME QUESTIONS
WHAT ARE la mollla JEWELRY?
la mollla are delicate stainless steel springs.
Some products are available in 3 versions, our original Stainless Steel la mollla bracelets and plated metallic colors: black, gold.
WHAT SIZES ARE THE la mollla JEWELRY?
Stainless Steel la mollla jewlery are available in each product sheet on the site.
HOW DO I CARE FOR MY la mollla JEWELRY?
La mollla jewelry are SPRINGS, so they will stretch to an extent. Gently roll your bracelets on and off so they do not lose their shape. Do not pull or yank! You can wear your la mollla jewelry all the time.
The Stainless Steel la mollla jewelry will not tarnish or rust.
The Gold & Black bracelets are plated, so although they will not rust, they will fade with wear and water or oils from your skin may affect their color… So we do suggest being a bit more careful with them.
The only way to really damage your la mollla jewelry is to pull too hard & them out of shape.
Our la mollla bracelet are springs, so they will stretch to an extent over your hand. But if your la mollla bracelet are too small, they will lose shape when rolling them on & off.
If they pop open, you can simply twist them back together!
Or, just email us at: info@lamollla.com