Made in Italy and Made in France Jewelry since 1997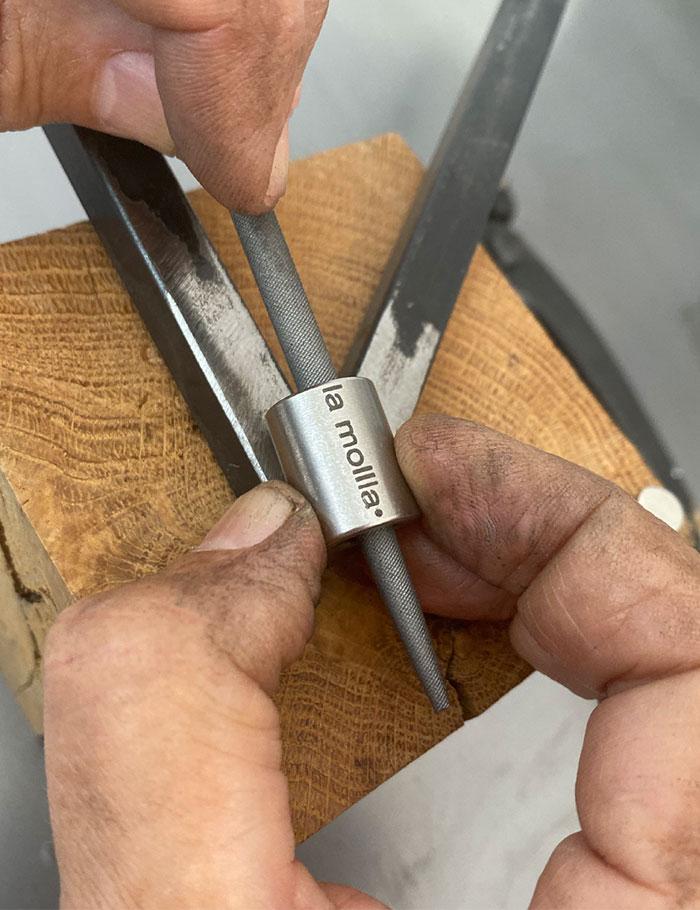 Handmade in Italy and France, just for you
Tiziana Redavid is the visionary architect who captured the potential for manufacturing materials to be transformed into contemporary jewelry. Through her brand, la mollla, Tiziana has been creating groundbreaking designs with remarkable personality since 1997. Each celebrated collection begins with specially designed components made by our trusted manufacturing partners in Italy and France. Tiziana and her husband, Marco Paoletti, along with a small team of skilled artisans, lovingly assemble each piece by hand. Adaptable for both men and women of distinct style. Beware of imitations!
What does this piece of jewelry tells about me when I wear it?
La Mollla jewelry, and more specifically Bracelet 97, tells a story about friendship and love that will last over time and space.
Each bracelet, in fact, consists of 97 wires in purest stainless steel, (97 as the year of the first international commercial launch). They can be worn all together, as well share with other people, thus creating a bond that unites them.
This is La Mollla's main concept, and this is what our jewelry tells about those who wear it.
People who choose La Mollla handmade jewelry are looking for the best and love taking care of themselves through beautiful items.
People who choose La Mollla handmade jewelry love innovation: they choose a piece of jewelry that looks simple, but is not ordinary at all (deep research is usually needed to get to simplicity).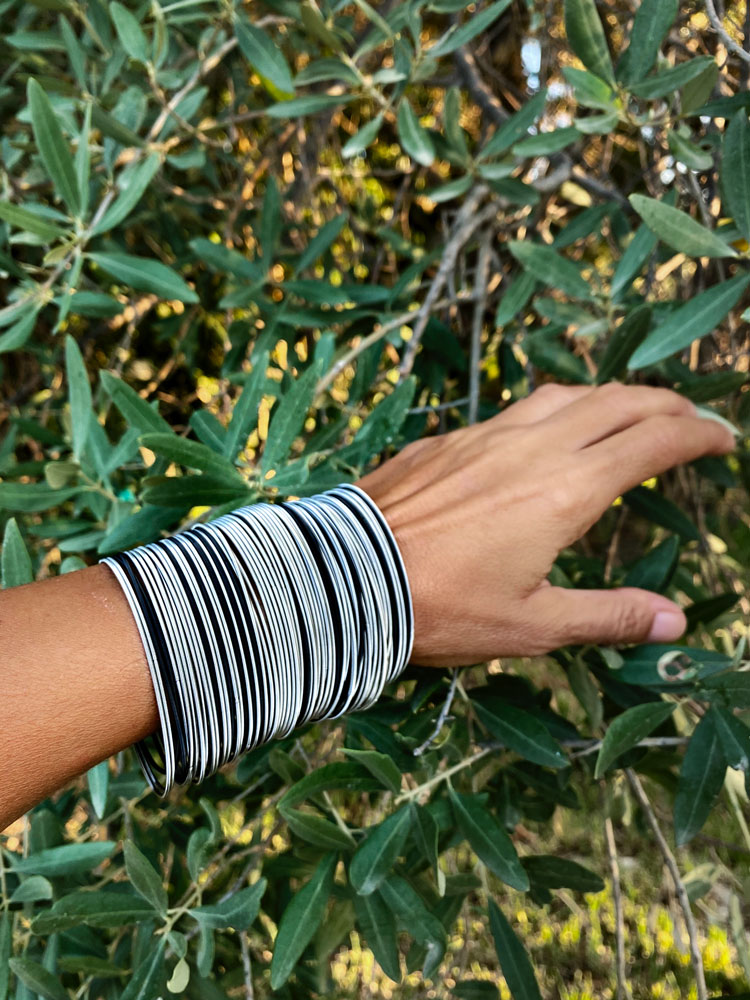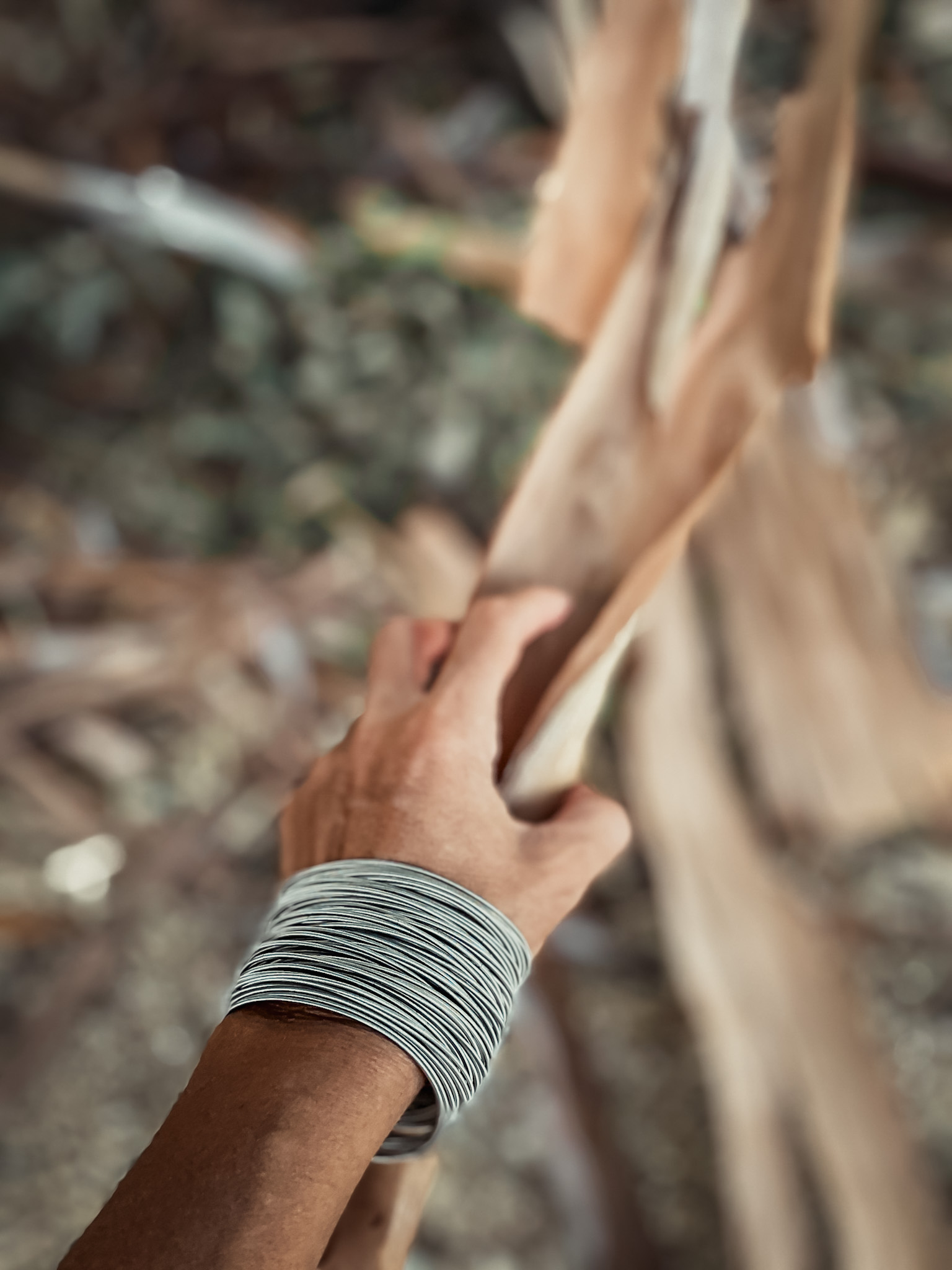 Historic Brand of Handcrafted Jewelry based in Paris and Turin
People who choose La Mollla handmade jewelry also choose sustainability, even when it is unconventional. In fact, these people do not choose gold and diamonds that are often difficult to trace and cause damage to places as well as suffering to the people who live there.
People who choose La Mollla handmade jewelry are caring, they seek out small brands that manufacture objects with great care and skill.
People who choose La Mollla handmade jewelry have strong feelings and grow fond of people and things. Our jewelry lasts forever and can be shared with our loved ones. You can give people pieces of it as if they were the pieces of your heart, which is then scattered around the world and worn by the people you love.
Stainless Steel Bracelets, Earrings and Necklaces for Women