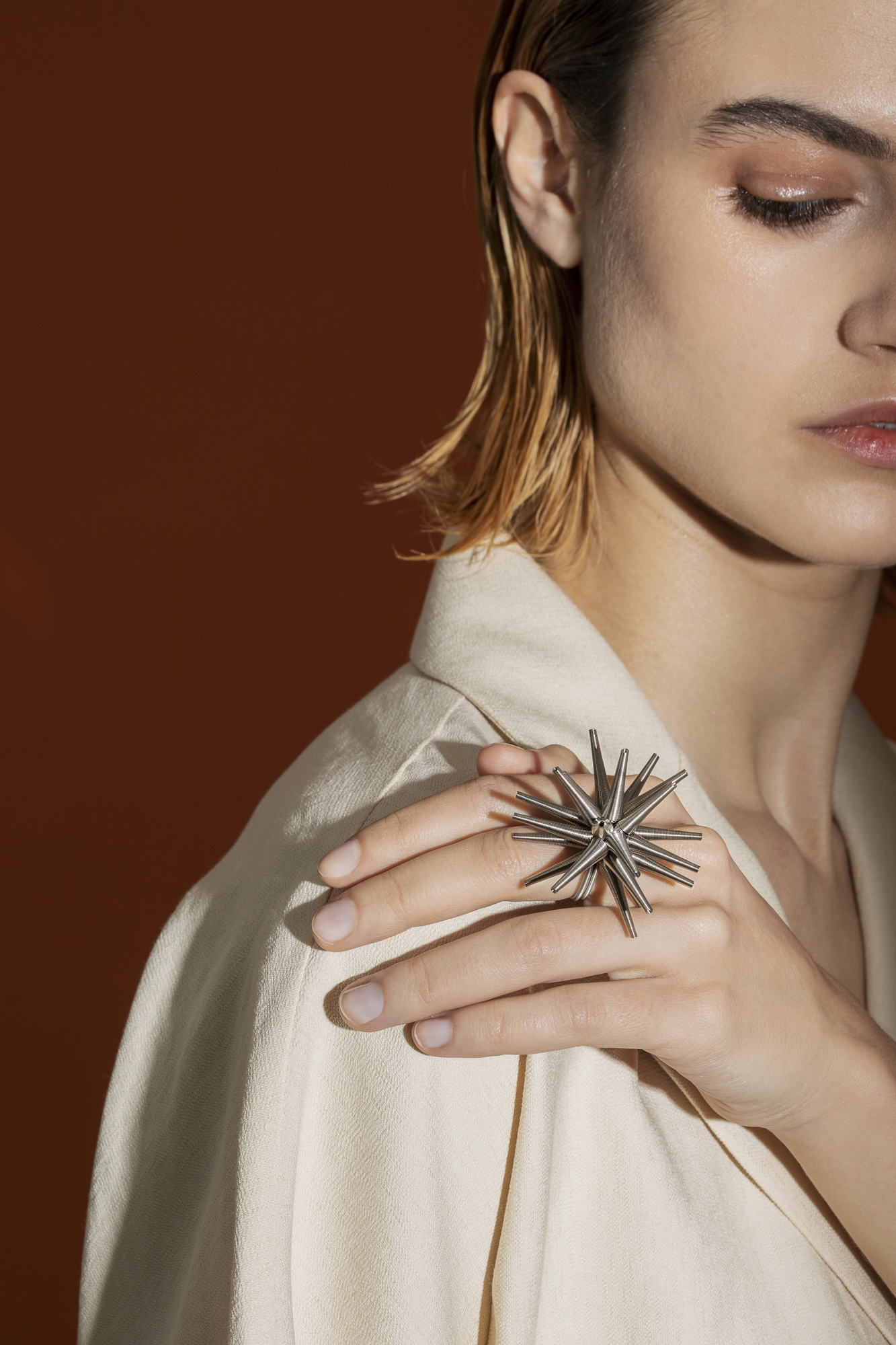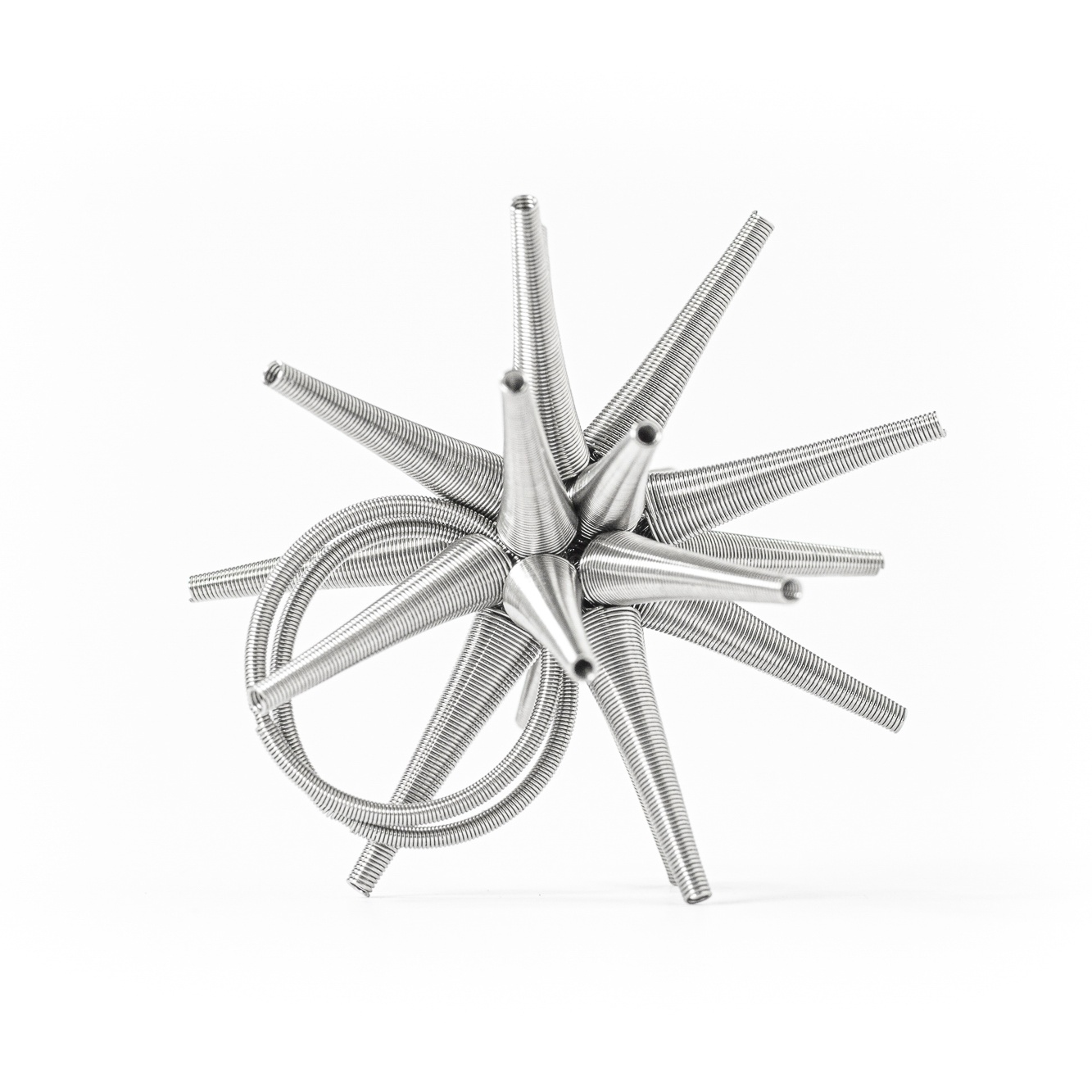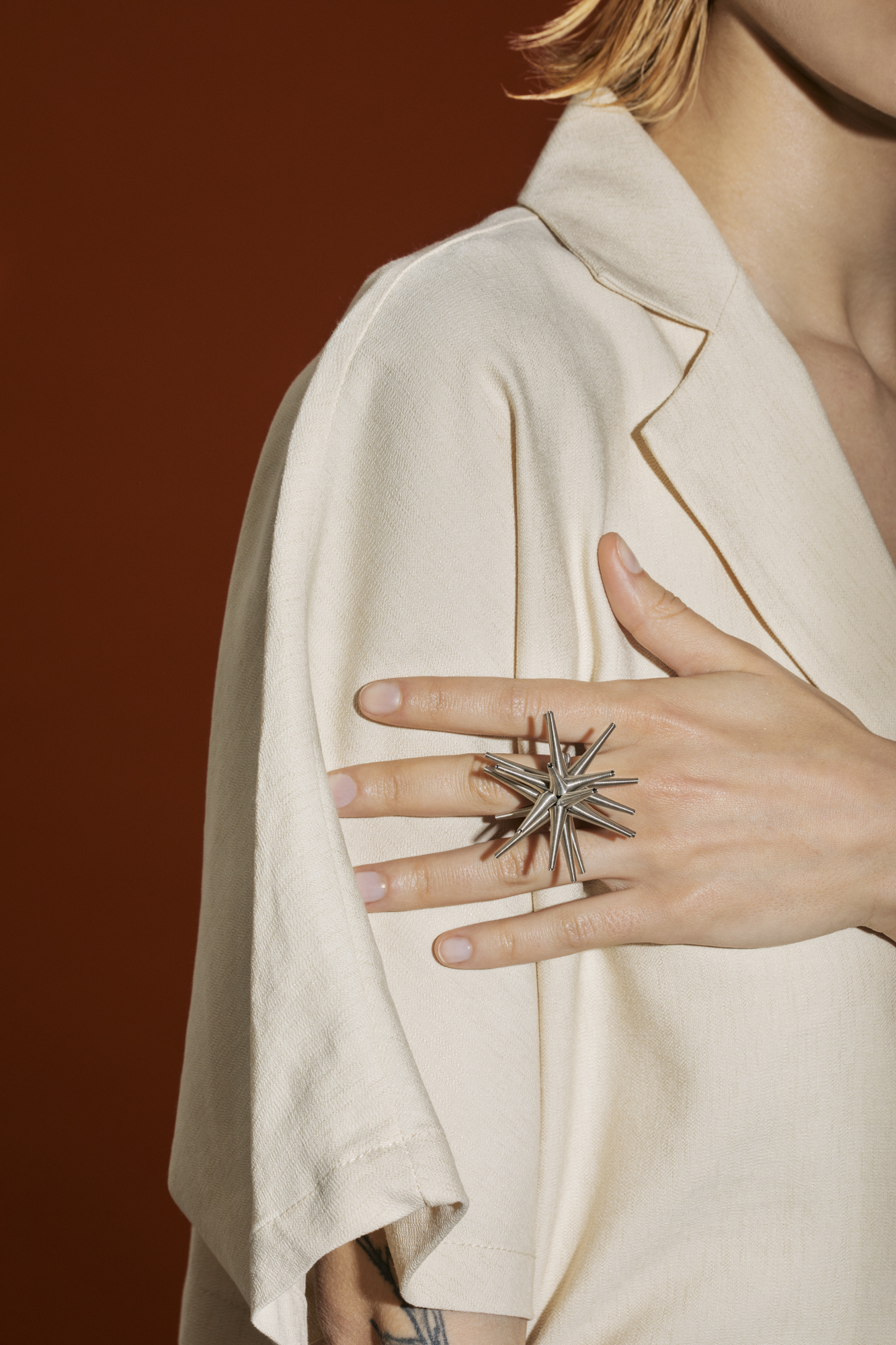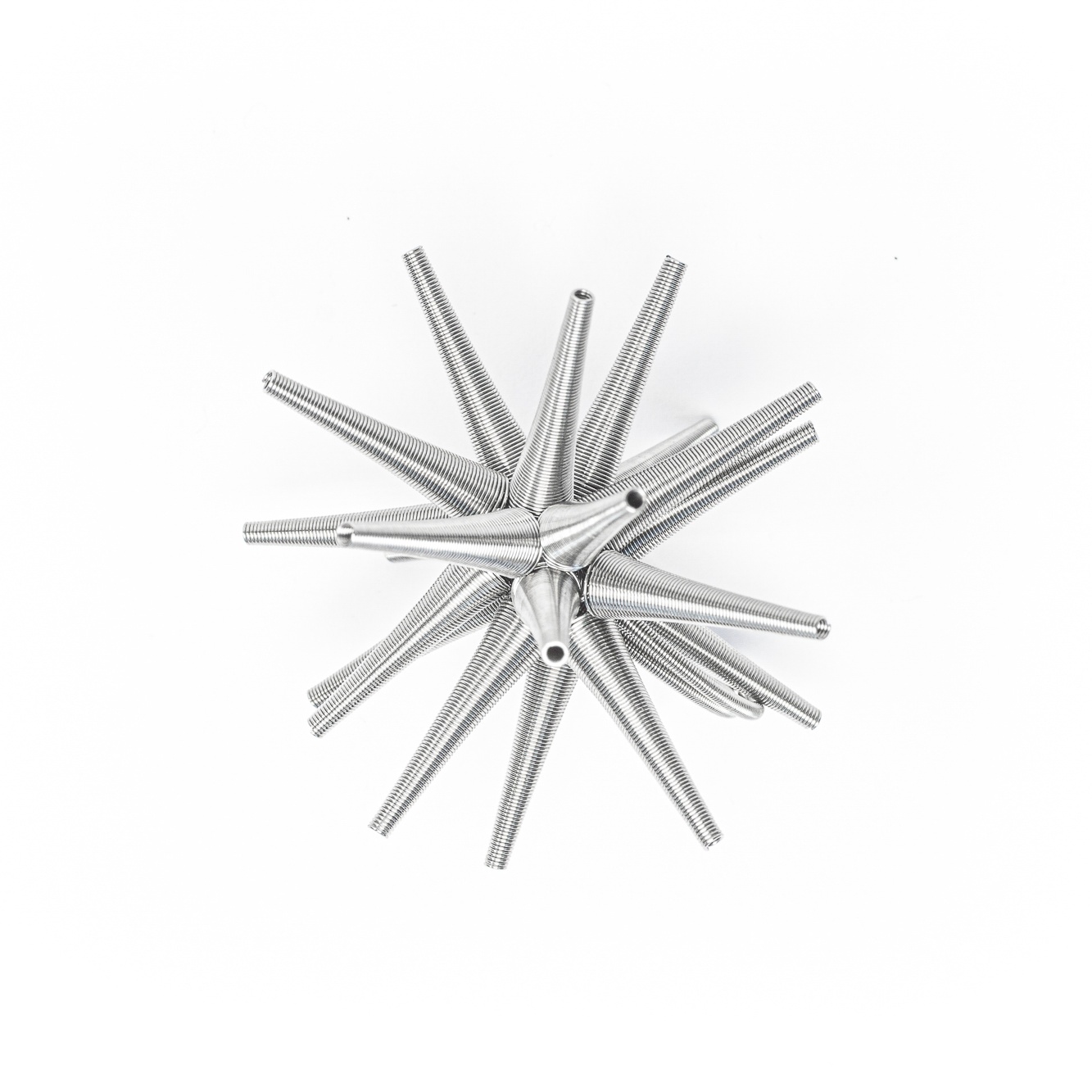 Porc épic Ring
€67,00
Handcrafted in Italy and France. Each iconic object is made with top-quality stainless steel coils and comes in a keepsake box. Our distinct designs are labeled to mark authenticity.
Description
A hedgehog, a porcupine, a starfish, or a precious coral: the PORC EPIC family was inspired by the observation of nature and animals and from the love for life and all its forms.
We wished to celebrate the difference between Being and Appearing during the transition from nature to the manufacturing facility.
In fact, at first, these jewels may seem sharp, hostile, and aggressive.
The magic happens when you touch them: you can feel their gentle silkiness.
PORC EPIC envelopes and sparkles affirmatively. The wearer precisely communicates that at any time of day, strength and tenderness can coexist in every soul and be one with the nature surrounding us.
The necklace is completed with a brand-named stainless steel clasp with magnets specially designed, produced, engraved, and mounted one by one.
Authentic, Made in Italy and France, our bijoux are crafted with an hight level of production, in Turin and Paris with help from our long-standing network of Italian suppliers.
They are born from rigorous industrial design.
With proper care, they should last forever.
Each ring is made up of original top quality springs in pure stainless steel.
Beware of imitations.