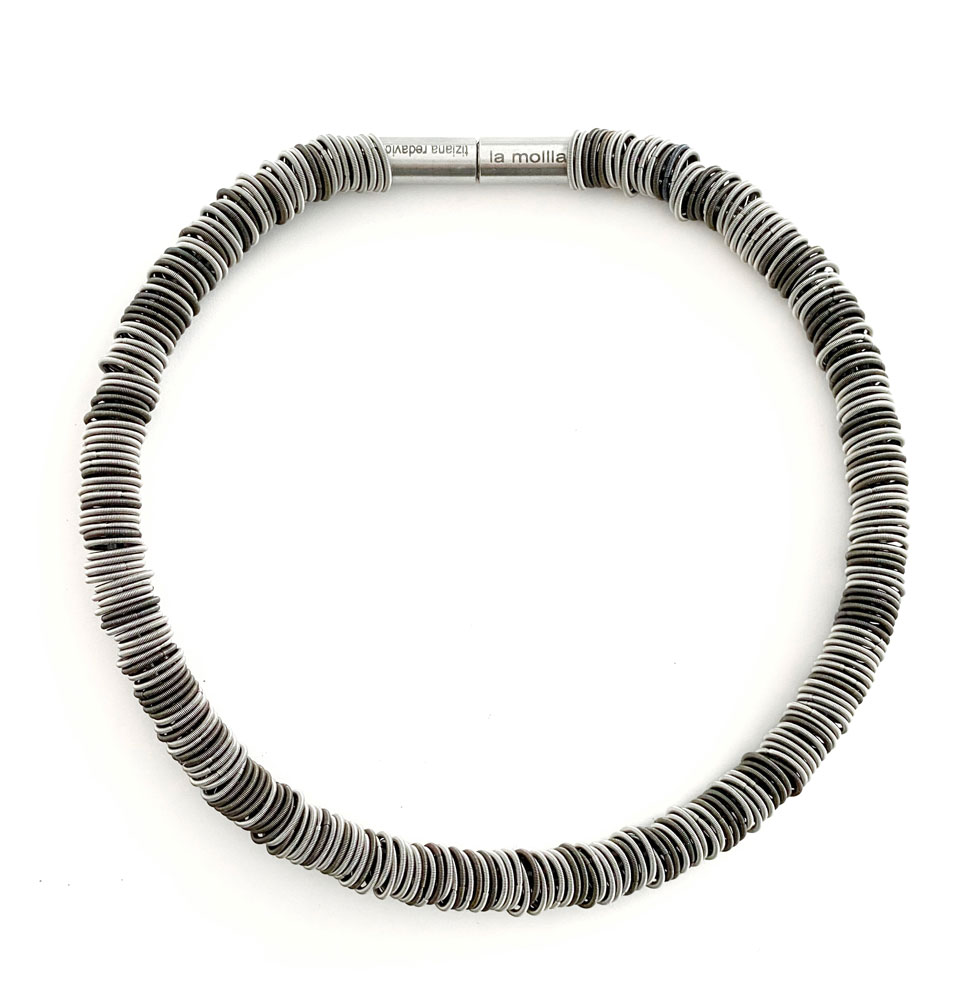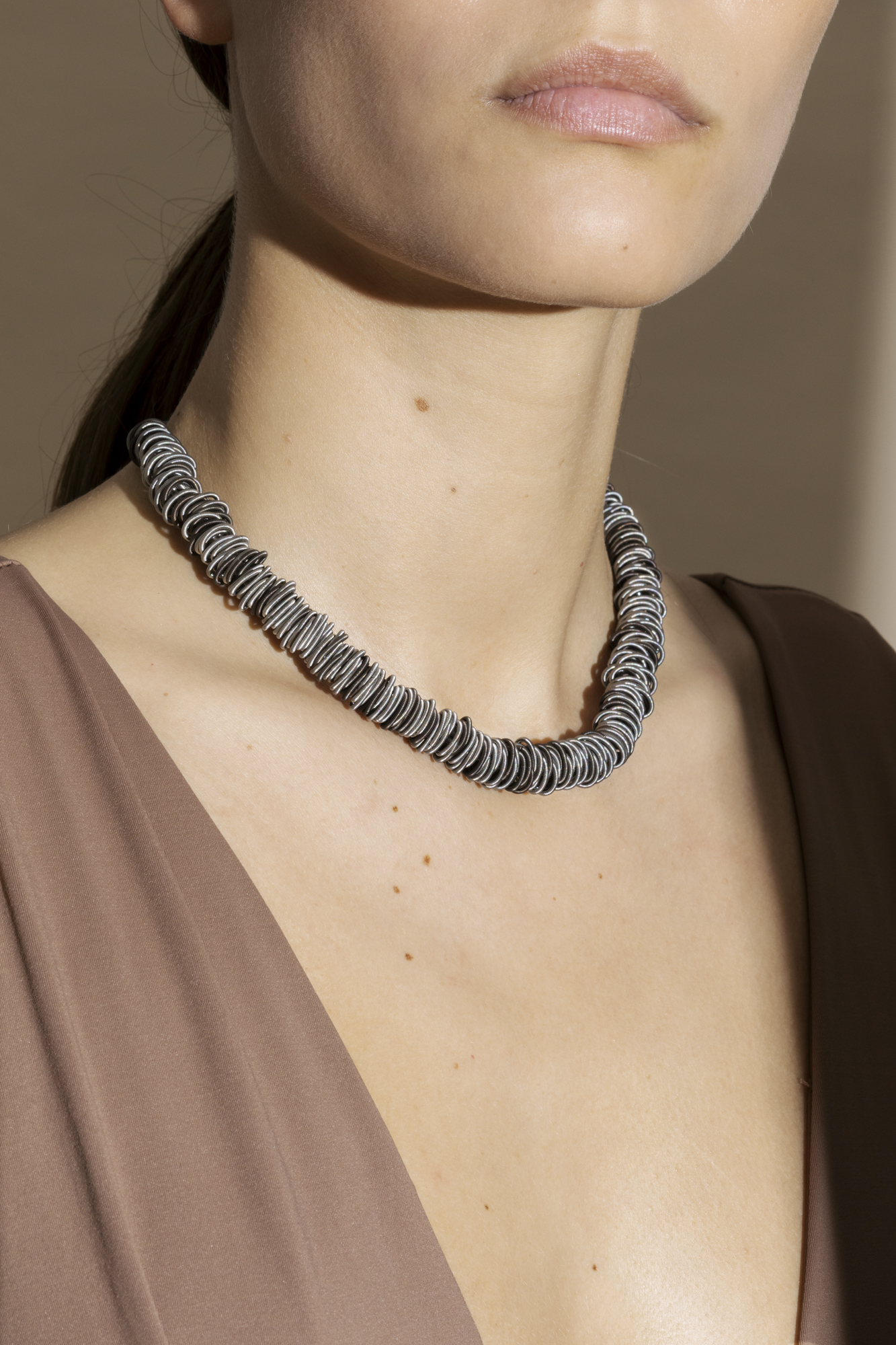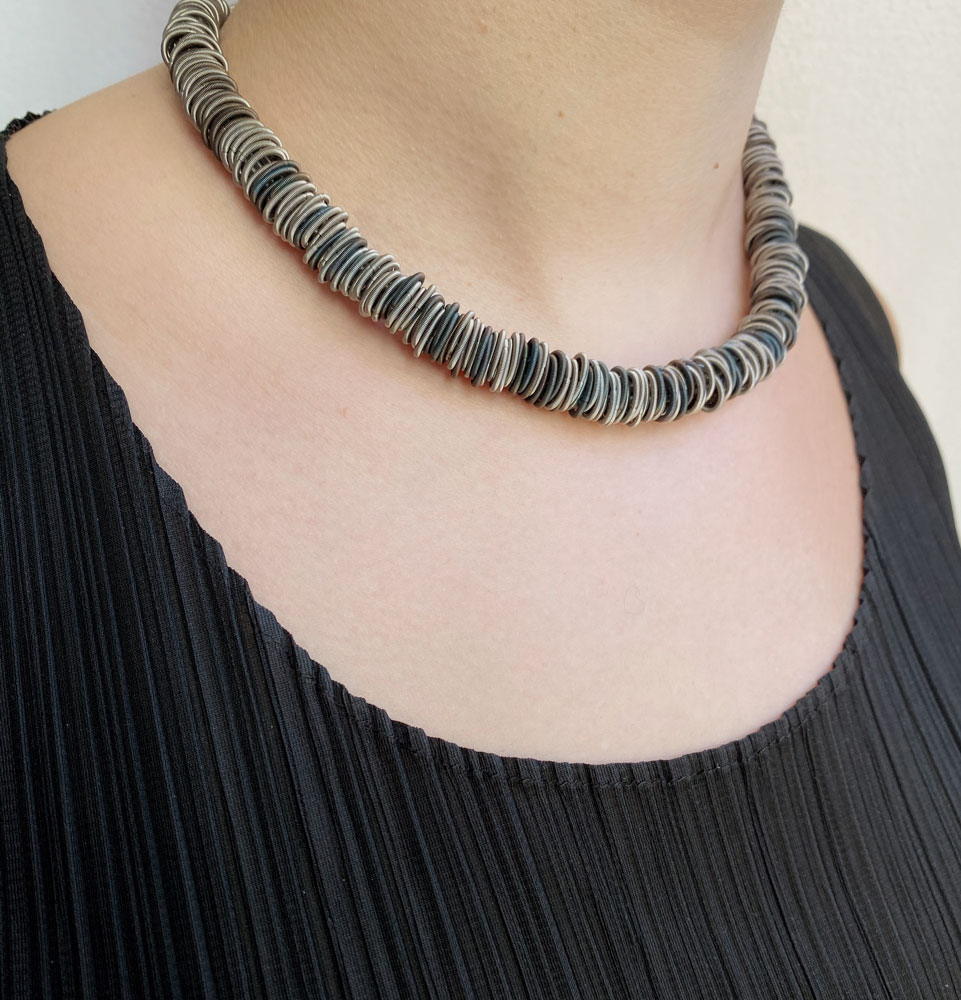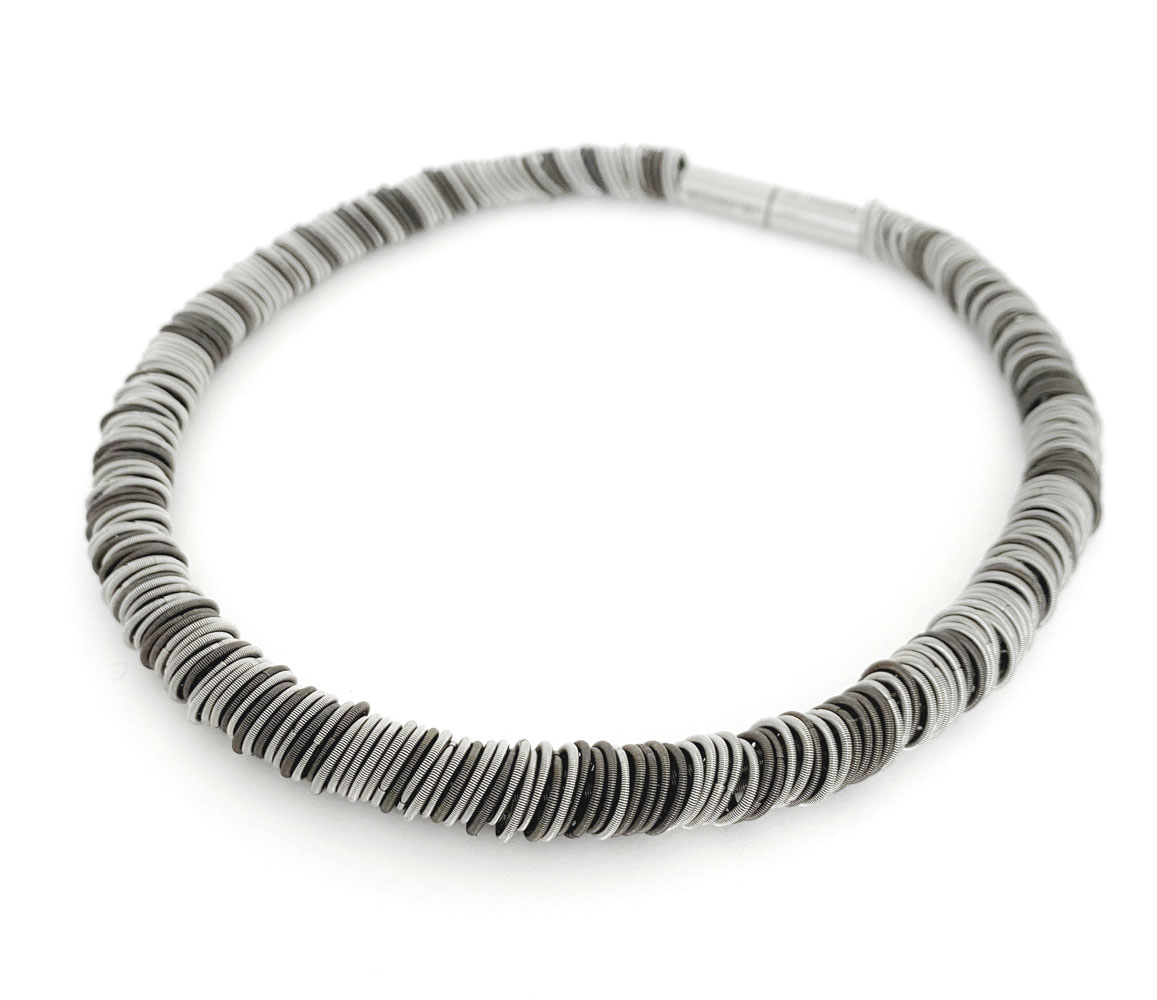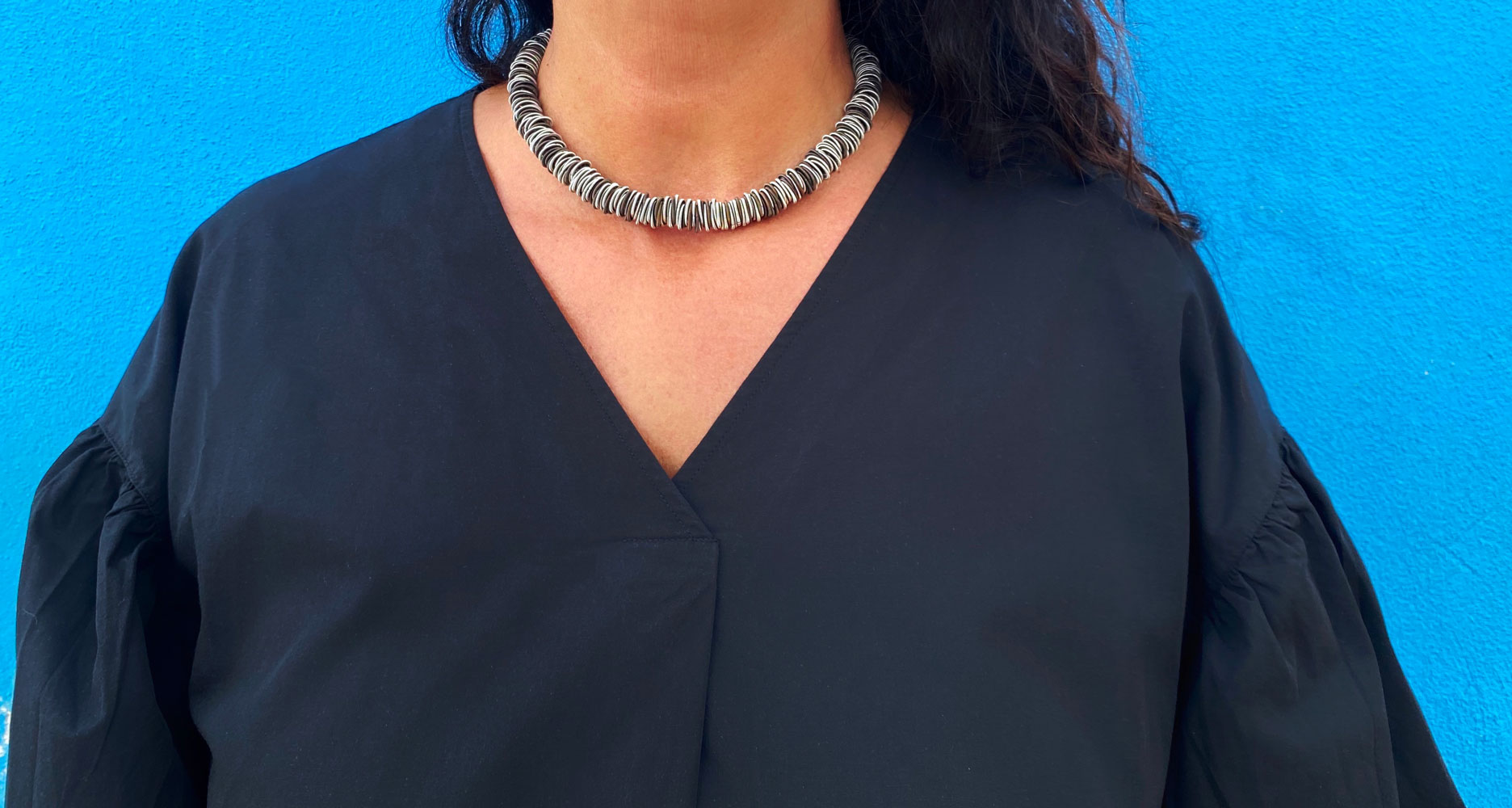 N1 Dark Necklace
€180,00 – €220,00
Handcrafted in Italy and France. Each iconic object is made with top-quality stainless steel coils and comes in a keepsake box. Our distinct designs are labeled to mark authenticity.
Description
The DARK variant possesses all the characteristics of the N1 family: the suppleness of a design that bends the steel to make it glide smoothly and the impalpable lightness of a material that is tamed by creativity.
Its additional light is due to the warm chocolate-colored and stainless steel rings that interlace.
These elements give the wearer warmth, powerful elegance, and a modern and sophisticated aura.
The brand name is displayed on the stainless steel closure with magnets that are specially designed, produced, engraved, and mounted one by one.
Authentic, Made in Italy and France, our bijoux are crafted with an hight level of production, in Turin and Paris with help from our long-standing network of Italian suppliers.
They are born from rigorous industrial design.
With proper care, they should last forever.
Each necklace is made up of original top quality springs in pure stainless steel.
Beware of imitations.